How distributed ledger technology and cryptocurrency can help you travel the world
Historically, money and currencies arose as local phenomena, only becoming to any extent standardized once people started to travel greater distances and trade with other groups and cultures.
We've come a long way since the earliest merchant traders and spice routes, and nowadays many of us are privileged to travel the world in comfort, for leisure as well as business purposes. But despite the globalization of culture and technology in 2018, the way we manage money and exchange remains localized, restricted, and cumbersome. High costs, slow transactions, security problems and systems and services which don't interact with one another, have all created challenges for anyone trying to get from A to B and enjoy the ride. And not a lot has changed on this front, for many decades.
Blockchain boarding now!
It's definitely a sector ripe for the disruption that blockchain and cryptocurrencies can bring. So it's not surprising that there is great innovation going on in multiple verticals across this space - making life better for travelers, and the businesses which serve them.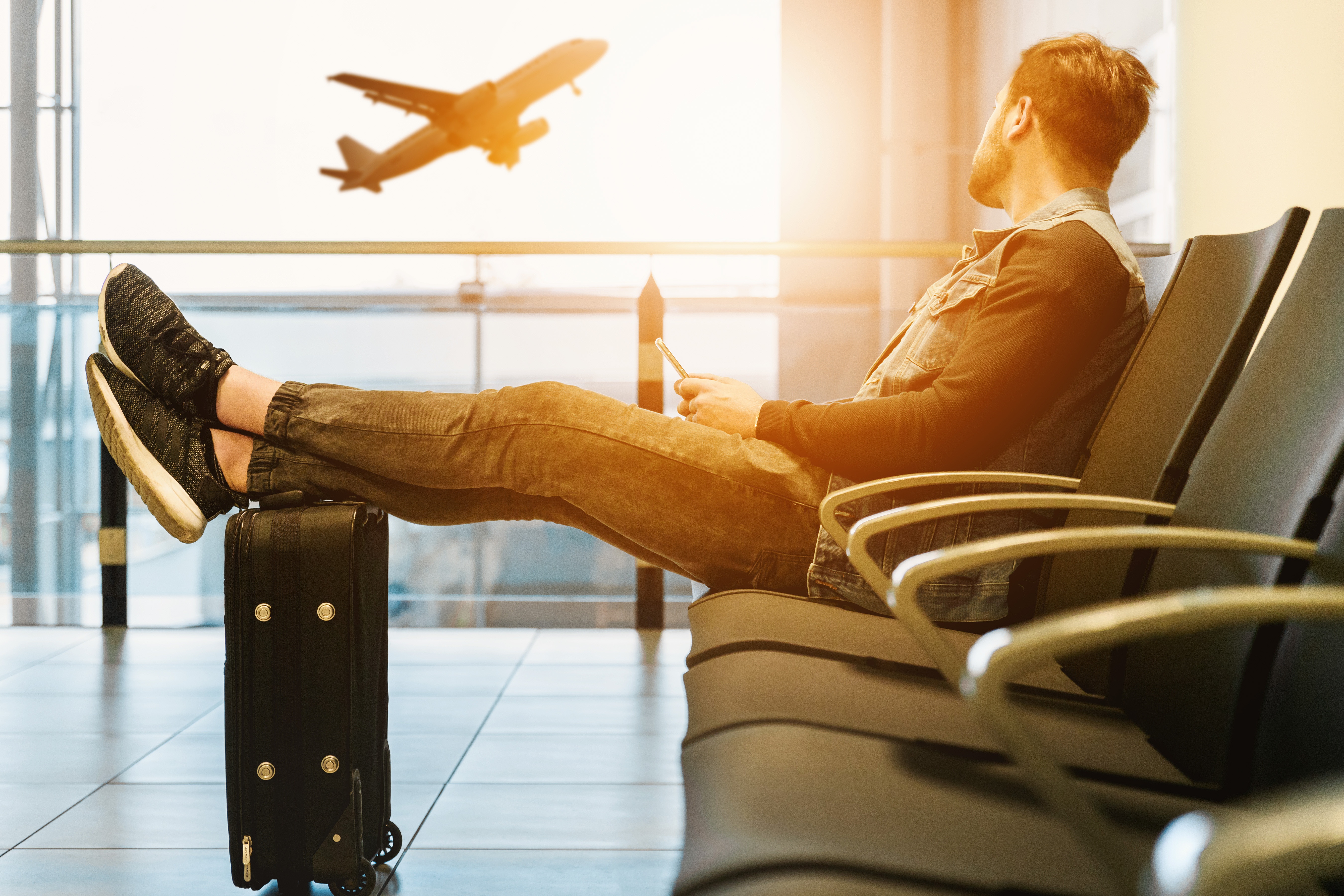 Take for example the aviation industry, which East2 are setting out to disrupt with their Air Loyalty Plus Program (presently in presale). "The present process of booking flights, connecting with ancillary services, accumulating rewards and managing itineraries can mean interacting with a dozen confusing apps and services, a frustrating and fragmented scenario, where the most loyal and frequent flyers are the worst served by the carriers they spend thousands of dollars with", explains Co-founder and Executive Director of Operations John Edginton. "Our blockchain-driven solution puts the traveler back at the heart of the travel experience, through a suite of beautiful user-centered apps, earning valuable and desirable rewards for every stage of their journey".
Certainly travel should be an experience focused around the individual, and the blockchain can help create that unified interaction all over the world - whether you want to book and plan travel, need to prove your identity, or access local services without interacting with the high costs of local currencies. Travelbybit, recently attracting $3.5m investment from Binance, are bringing cryptocurrency payment options to airports and travel services all over the world - enabling more than 30 merchants at Brisbane airport alone to take payments in a range of cryptos. It's the ideal location to drive this adoption, being a major hub for the hemisphere, serving travelers from many destinations, with a range of native sovereign currencies. How much easier for the shops and hospitality outlets to accept payment in a range of truly global coins?
Travelers lead the way...
The future, as usual, is unevenly distributed.
And the focus of both of these startups on airports and airline travel makes perfect sense, because it's that cohort of globalized, empowered and generally higher-income travelers who have the potential to drive adoption of cryptos and blockchain more broadly. They need to be able to access both their own assets and local products and services anywhere they go, safely and easily. And they are a group who have high quality expectations, from the brands and services they choose.
They tend to have high-end devices too, and security is key when it comes to cryptos, and managing your interactions through trusted applications and providers will be fundamental. Smart crypto-travelers will avoid unencrypted public wifi, use multi-factor-authentication at all times, keep a very close eye on their devices, and keep NFC and location services off. Whether they travel on business, enjoy long-haul holidays or independent travel, or adopt a digital-nomad lifestyle, we'll see growing emergence of a blockchain-enabled "crypto-class" of passengers - managing their trips, rewards, budgets, and itineraries via an ever more user-centric and personalized suite of tools.
But as services like Coinmap enable the intrepid traveler to identify places to use their cryptocurrencies all over the world, we anticipate the globally connected citizen of the future will increasingly avoid local currencies, closed economies and high charges - opting instead for providers who are connected to cashless, trustless and international protocols, for all their travel needs.