Nearly all of the markets are down double-digits today. All of the top ten currencies are down. All of the top twenty currencies are down. As a matter of fact, we need to get all the way down to currency number 63 (Aurora) to spot the first token that is in the green today. Everywhere we look, there's a sea of red: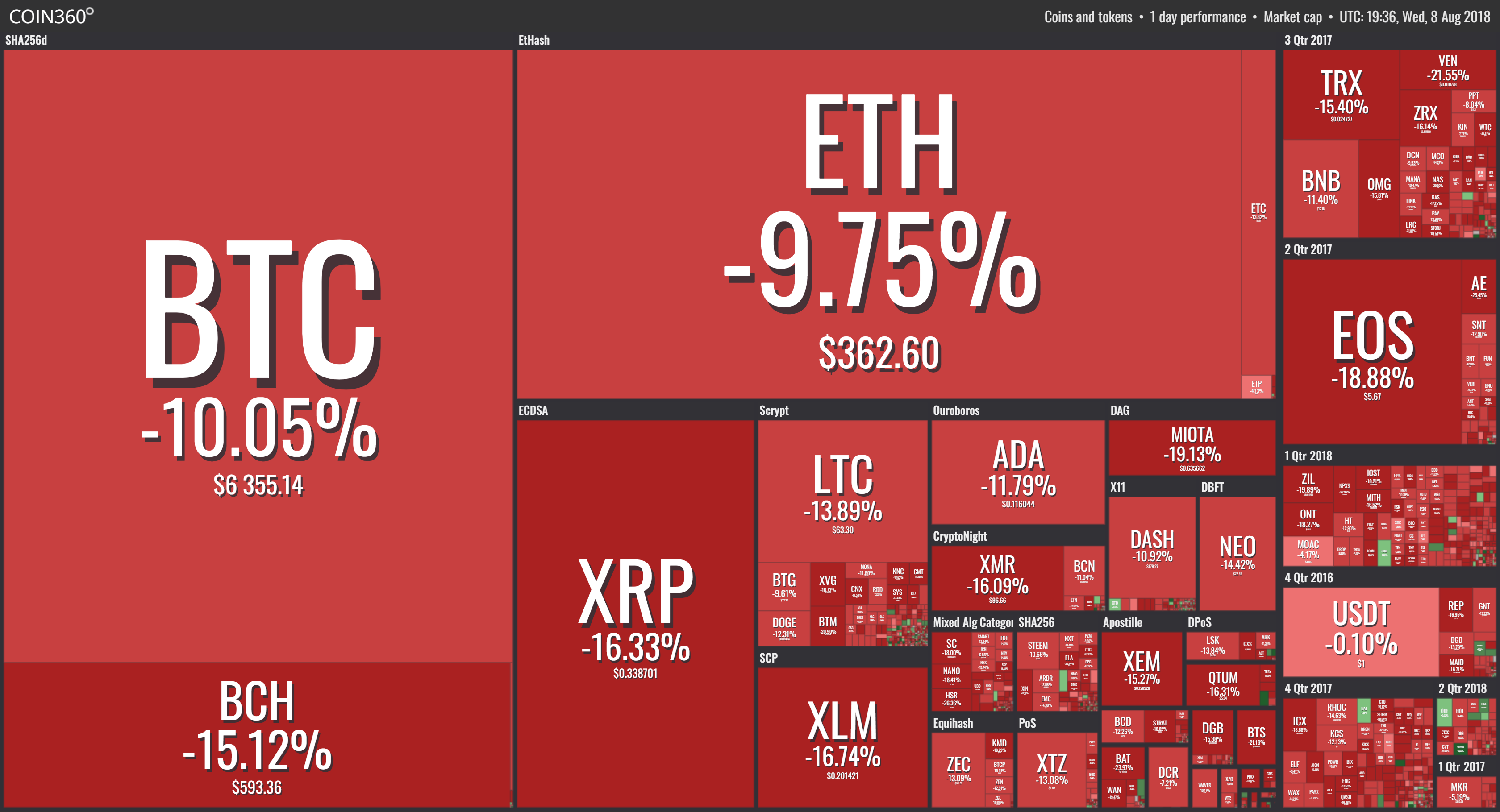 So why such a down day today? Well, I could think of at least two reasons:
1) The SEC yet again dragged its feet on the decision to approve or disapprove application for a bitcoin-based ETF.
This was a highly talked about and highly anticipated decision. At first in late July the SEC decided to delay making a decision on the Direxion ETF application. This one created quite an uproar in the community and not because of SECs indecisiveness, but mostly because some community members believed that some parts of the media try to manipulate the markets covering these news. There were several applications filed with the SEC at the same time and some community members believes that not all applications are born equal and some have higher chances of approval. So covering the news that a weaker application was not approved felt an attempt to manipulate the markets. Go figure!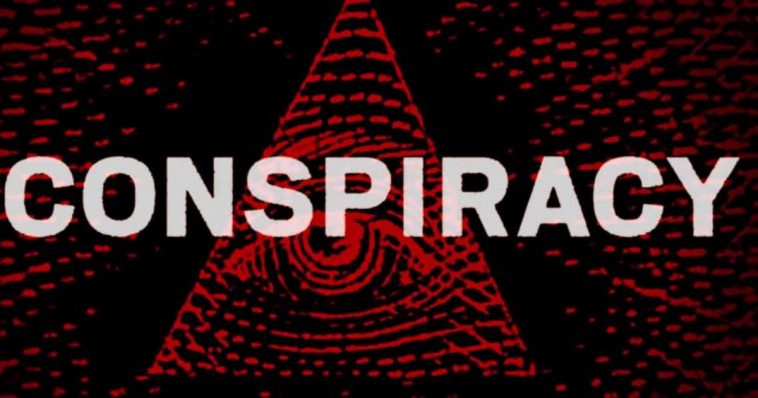 In any case, the other ETF application run by CBOE-backed VanEck /SolidX partnership supposedly had much higher chances of regulatory approval. Guess what though. The SEC had different view on this and decided to delay its decision until September on this one as well.
Since the implication of an ETF approval is a significant influx of capital into crypto markets (Institutional Investors would be finally able to participate and will open up its coffers), negative verdict on this application caused an broad market selloff that began yesterday and picked up today.
2) Another reason for a massive sell off could be the breach of a Bitcoin price resistance line at $6820. The significance of that line was dictated by the Fibonacci analysis where this price was mentioned by a few technical analysts as a 61.8% support line on the Bitcoin chart.
A lot of technical analysts follow Fibonacci retracements religiously. Breach of this support line could have triggered a massive selloff.
However, we all HODLers don't need to worry. We are in this for the technology, right?!
If anything we all know that the crypto markets could be super-volatile and only a little bit stressful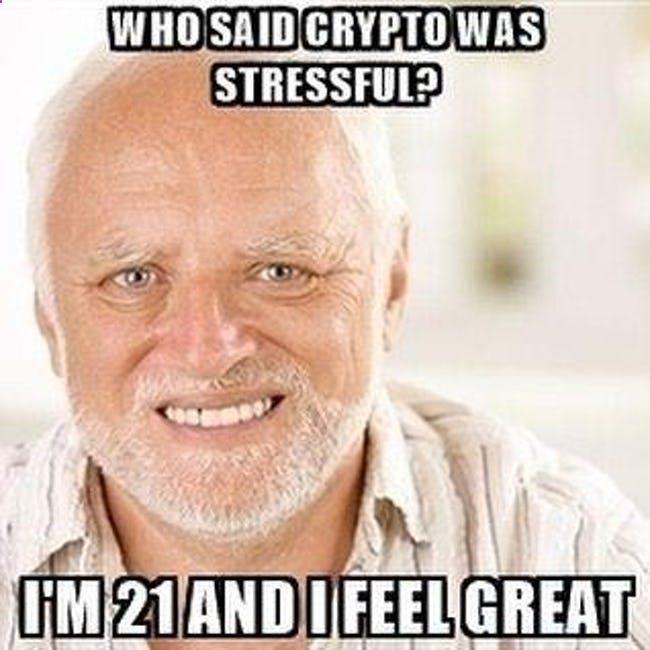 -----------------------------------------------
White Rabbit is an ICO Discovery platform. Find out more on our website and join our Telegram.