Since we are in the midst of a Holiday season, I am going to use a holiday cheer to start this blog post:
Go Tell It On The Mountain!
Go tell it on the mountain that a new, exhilarating, engaging, addicting game is coming to the EOS platform! It's called: PixEOS
I am excited about it because PixEOS is a project that sprung to existence as an insane combo of PixelMaster on steroids, BetDice on coke and SuperRare on red bull. PixEOS literally took the best tokenomics concepts from these other crypto projects, enhanced them and wrapped them in one innovative product.
Most people who played PixelMaster absolutely loved it. It generated a lot of buzz, hefty volume and a lot of expensive pixels! Dan Larimer got involved and got super pumped about it. But then, as T.S. Eliot would put it, it died a sudden death "not with a bang but a whimper". Such sudden demise disappointed a lot of its fans and conversations began circulating about the need for a new project that will incorporate the best characteristics of PixelMaster, but also will learn from its mistakes.
So what is pixEOS?
PixEOS positions itself as an ultimate pixel painting experience. However, its grasp goes well beyond that. It is an art project, a gallery, an auction house, a museum and a dividend-paying enterprise - all under one roof.
Source: @yusaymon
Similarly to PixelMaster, you can draw pixels in PixEOS by purchasing them with EOS. Each pixel starts with a price of 0.05 EOS. Each pixel can be repurchased at 35% mark-up from the previous price. The prior owner will earn back 100% of the tokens plus 75% of the markup profit. For detailed rule description consult project's whitepaper.
User mines pixEOS tokens by purchasing pixels with EOS. This action is more akin to the gambling dApps such as BetDice (use my referral link in the name to play it - it's REALLY good!). Also just like in a gambling dapp, you can stake your pixEOS to be eligible for a dividend pot payout.
Here are some other features of the Pixel Art Game:
All-time Patron Bonus
24 hr Patron Bonus
24 hr Pot
New Canvases
Personal Gallery
Improved Palette
Referral
The game does not end after the original canvas is fully filled out. A new blank canvas launches while the previous canvas is immortalized in a blockchain gallery. This canvas turns into an NFT (non-fungible token) that itself can be traded as a collectible via an auction. The proceeds from the sale of the NFT get distributed according to the rules of the game described in the details of the Whitepaper.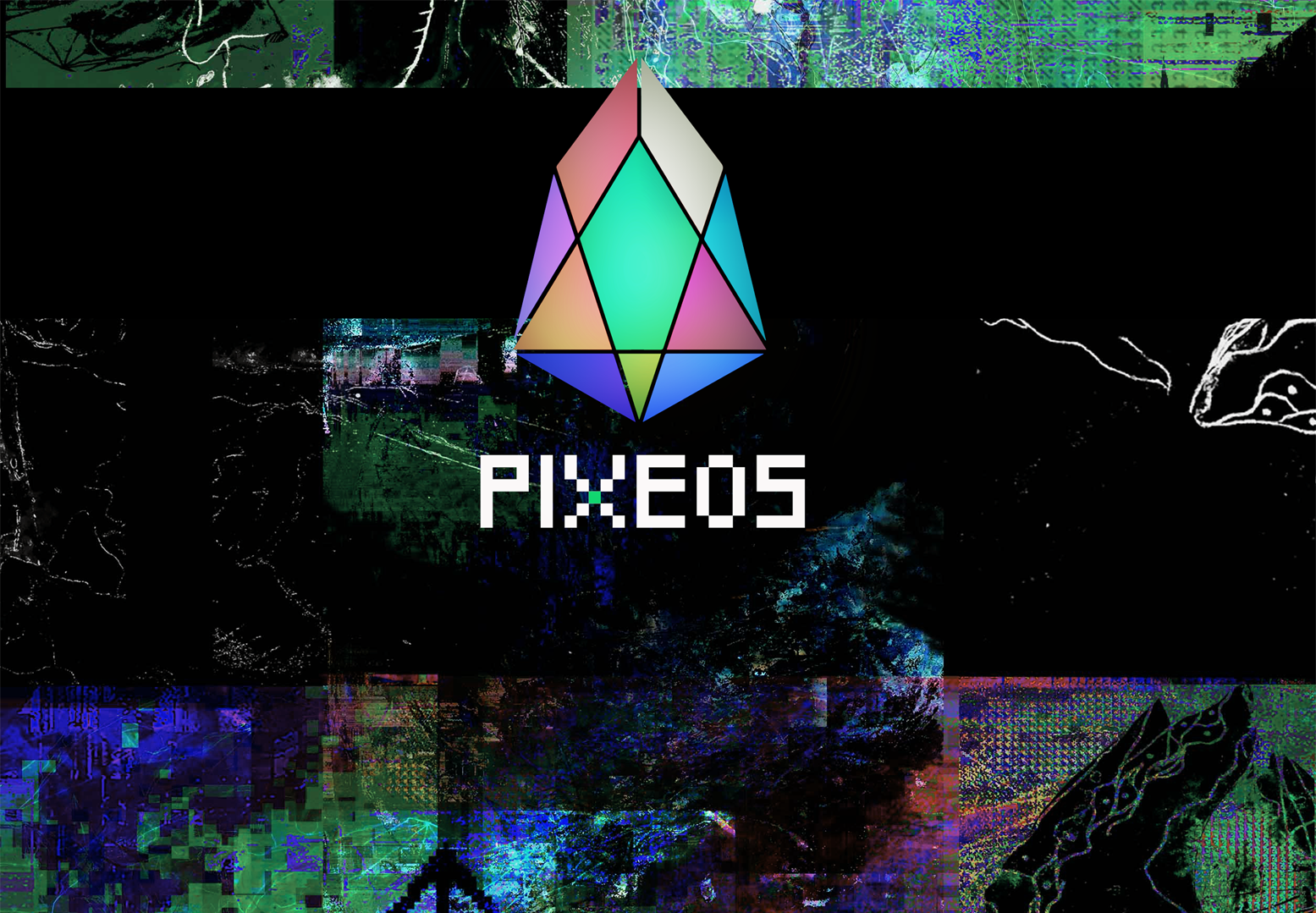 Source: @yusaymon
Through these processes pixEOS is developing an alloy of fine art and gaming tokenomics on the EOS blockchain providing entertainment environment for the crypto enthusiasts and at the same time supporting artists.
PixEOS team already secured quite a few partnerships with some of the bigger players in the EOS ecosystem, including Lynx, Token.Pocket and Meet.One wallets, EOSphere, EOS Israel, Seal, Trybe and many others. The team has quite an extensive roadmap and a solid understanding of customer retention and community management needs. Continuous customer engagement will be supported through community-oriented smart mechanics, bounties and contests (first one - a gif battle was already run recently) and various art contests and airdrops.
PixEOS team plans to run a presale in December 2018 followed by an official launch soon thereafter.
Follow the developments by joining pixEOS Community Announcement Channel and Telegram Chat Group.
Source: Stellabelle https://giphy.com/channel/stellabelle