One of the most exciting Fall 2018 EOS projects has ended today. Pixelmaster, a digital art project that we reviewed in the past here, has finished, as the end was triggered by the 24-hr pot growth rule. the rule reads as follows:
After the Game Activation threshold is met, if the pot fails to increase by 0.5% per day, the pot will be distributed and the canvas will end. The pot will be distributed to all players who purchased a pixel in the past 24 hours, proportional to that player's pot contribution (purchase value of pixels) in that past-24-hour time period. Once the canvas is complete, it is immortalized into the blockchain.
At its peak in September PixelMaster gained a ton of interest from the crypto community, including that of the bytemaster himself, Dan Larimer, who veraciously posted his improvement ideas (including the 24hr rule above) which have been implemented by the team during the project's lifetime. Dan's hope was to have PM to run as long as possible, or even indefinitely into the future. Here are the volume and user stats for the project from DappRadar: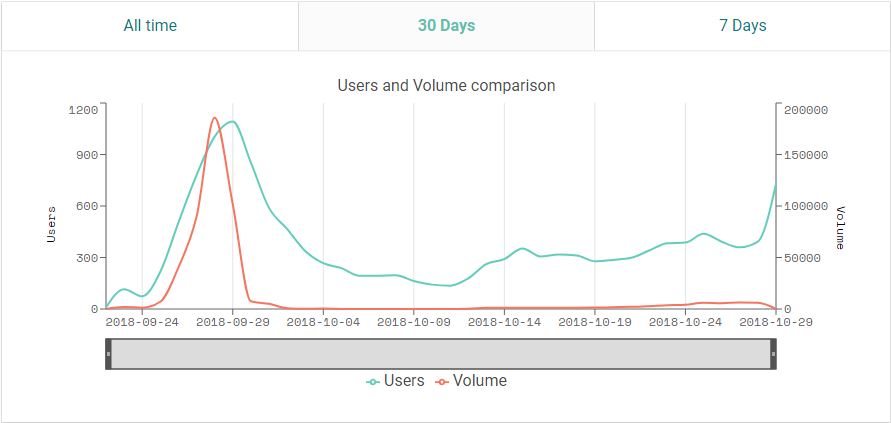 Unconfirmed rumor has it that the project may have ended prematurely as a result of the Daylight Savings Time in Europe falling on Oct 28th which may have caused a miscalibration in the clocks of players in various parts of the world which resulted in some European players still thinking that they had 1 extra hour to buy their pixels.
Whatever the truth may be, the project wrapped up and will now forever live on the blockchain in this immutable version. Print it, frame it and show it to your grandkids as the first crypto-based digital canvas project!):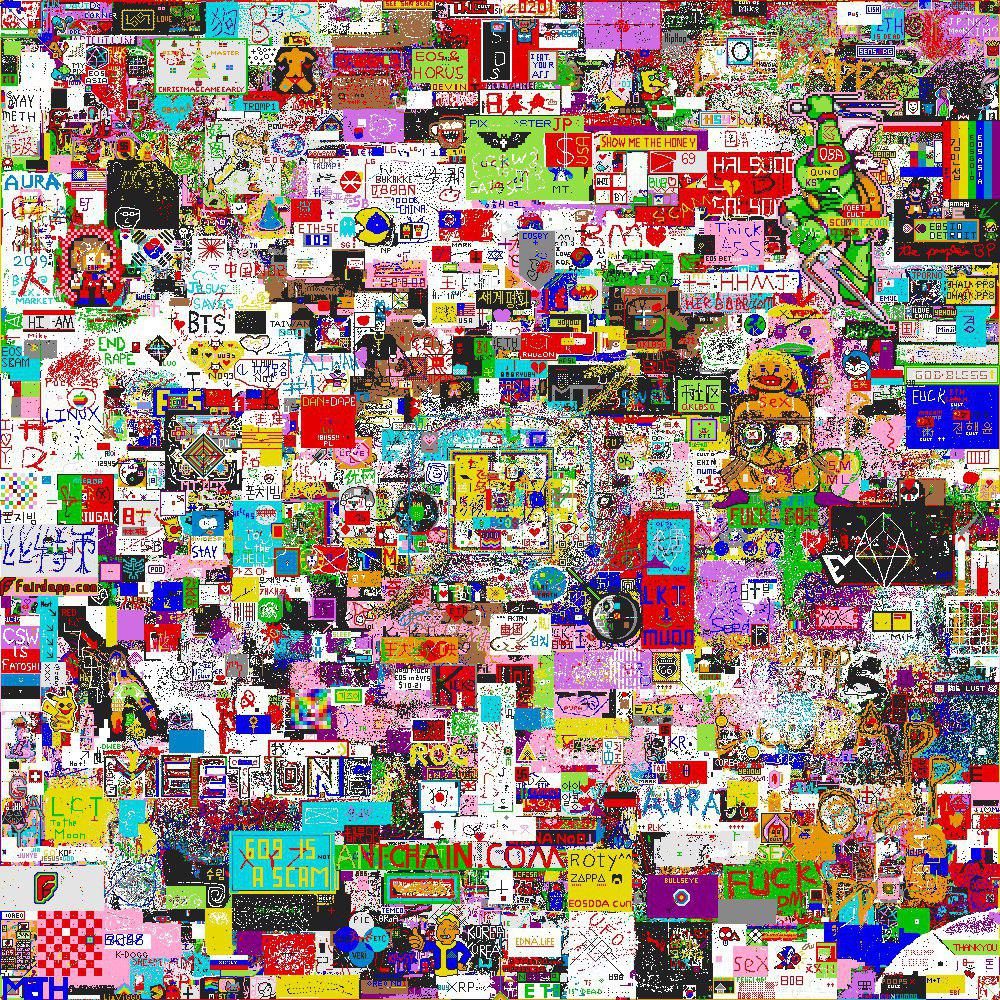 Final value of the canvas was 163,424 EOS or $842K at today's EOS rate of $5.15. Total pot distributed to the last contributors came in at 22,272 EOS. Overall, this was a great EOS project that drew attention of thousands of participants BPs, and even Dan Larimer himself! The team has suggested that more projects could be coming out of their workshop later on. So stay tuned!!!
-----------------------------------------------
White Rabbit is an ICO Discovery platform. Find out more on our website and join our Telegram.